The Okura Prestige Bangkok is marking its eleventh year of delivering rich and meaningful travel experiences to guests and visitors to Bangkok, Thailand and to celebrate this significant milestone the hotel is pleased to offer an exclusive 'Magnificent11' Room Package that showcases The Okura's enduring philosophy of 'omotenashi' – the exquisite tradition of unmatched Japanese heartfelt hospitality y – and its flairs for fun.
The exclusive 'Magnificent11' Room Package is available for bookings throughout May and June. It includes a tempting welcome beverage that gives early summer stays the feel of a fiesta and comprises a one-night stay for two person in a lavish Premier Club Room with access to exclusive Okura Club benefits and a sumptuous international buffet breakfast at Up & Above Restaurant and Bar or the traditional signature Japanese breakfast at award-wining Yamazato restaurant.
Unwind in the lap of luxury can be thirsty, The Okura Prestige Bangkok has that covered with incredible 11 adequate signature cocktails representing Okura's years of service, available at Up & Above Restaurant and Bar to each 'Magnificent11' Room Package booking.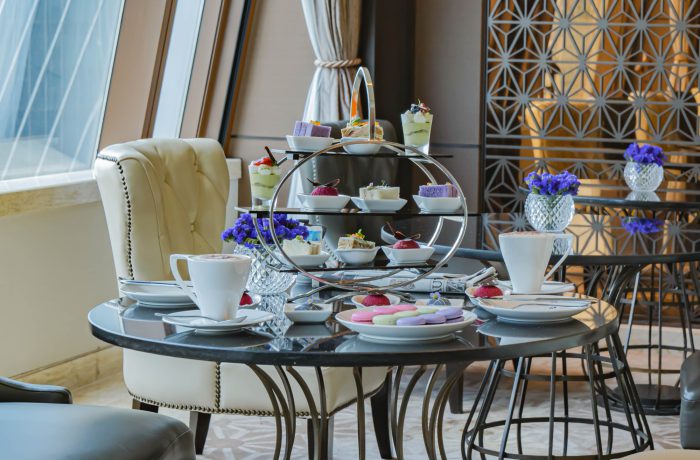 The luscious signature cocktails include the Shirogoma', a white rum-infused delight with sesame, Frangelico, coconut syrup, lemon juice and egg white to celebrate our first birthday; 'The Okura Negroni' with Born ginsen, Campari, midori and Vermouth Rosso to mark our fifth anniversary; the 'Lavender Daydream', a vibrant concoction of rum, Chambord, red grape juice, lavender syrup and lime juice that evokes our seven-year celebrations; the classic 'Sakura Blossom' with 12-year-old Ancnoc, cherry puree, pineapple, sakura syrup and lemon juice to celebrate the iconic Japanese cherry blossom and the hotel's eight-year milestone; It is followed by our remarkable ninth anniversary cocktail, the 'Best on Okura's Balcony' featuring London dry gin, Chambord, cherry puree, blueberry syrup, lemon juice and egg white; and finally the 'Japanese Sour' with Japanese whisky, Wenneker sour apple, apple juice, raspberry puree, syrup and lemon juice to mark this, our eleventh anniversary. 
Raise a glass and toast the journey of travelling in style with the 'Magnificent11' Room Package at The Okura Prestige Bangkok, available for stays from 1 May to 30 June 2023. It is priced at Baht 11,000++ per room per night (maximum of 2-persons per room and beverages are non-accumulate). Advance reservations are required.
For more information please call +66 (0) 2 687 9000 or email: [email protected]